Tell us about the part of Kenya you live in
Nairobi is a very, very fast city. Like everyone is always on the move. You have to be fast in everything you do. You have to be smart. You have to think ahead because if you don't do that, then you will not survive in Nairobi. I love that about it.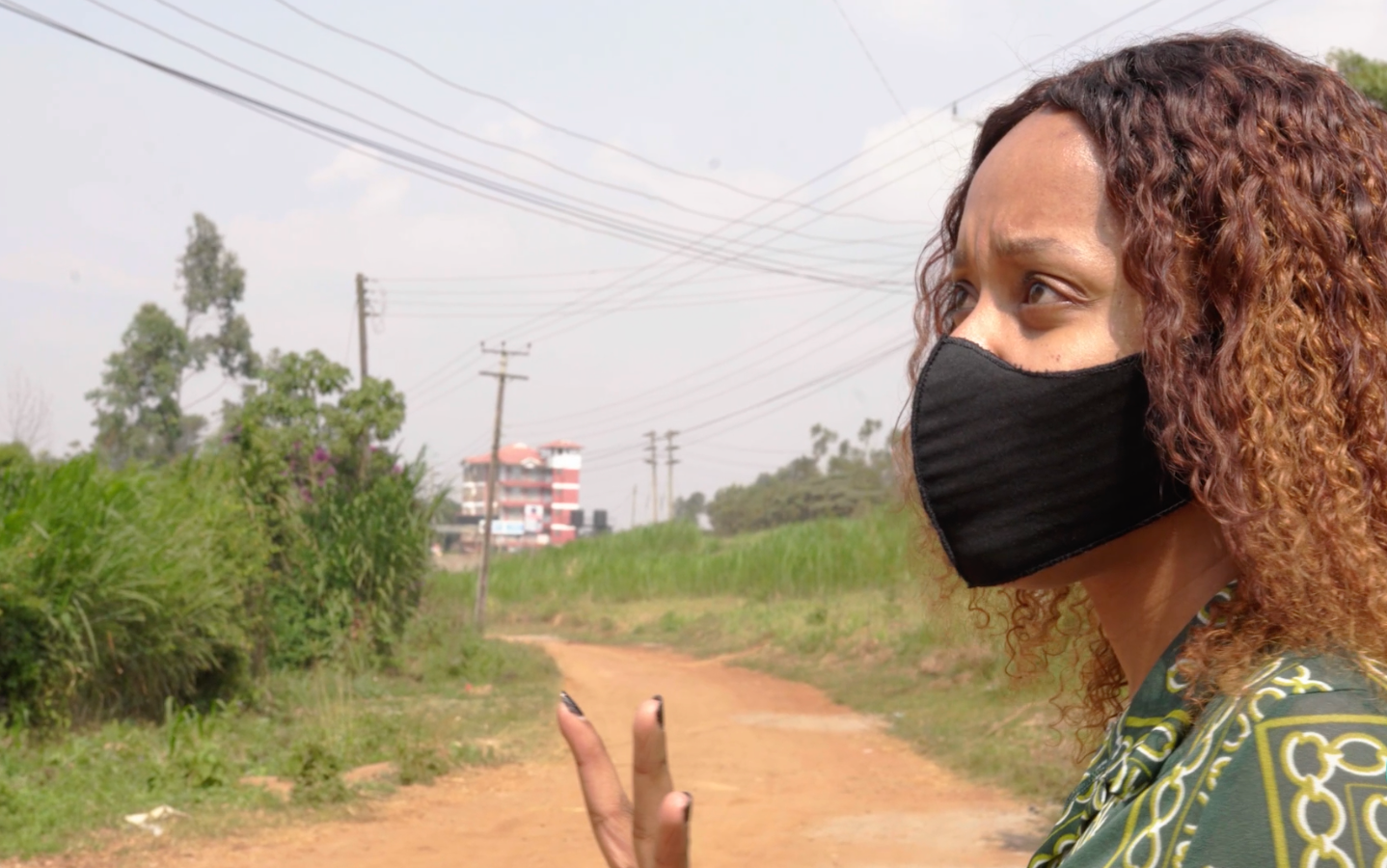 How did you find Crossover?
I heard about Crossover from my friend who was working at IgniteTech. I was already actively applying for different jobs, but using the Kenyan agencies. Most of them, you never know if you've proceeded to the next level. I just needed a job that paid better and all the jobs I could see on crossover paid, way, way better than what I was earning.
So I signed up and then started looking for jobs that I could do. The first job I applied for, I didn't get. But I kept applying because Crossover kept suggesting different jobs that matched the one that I was applying for. And I got it on my second try! That's how I landed the job at Avolin through my friend.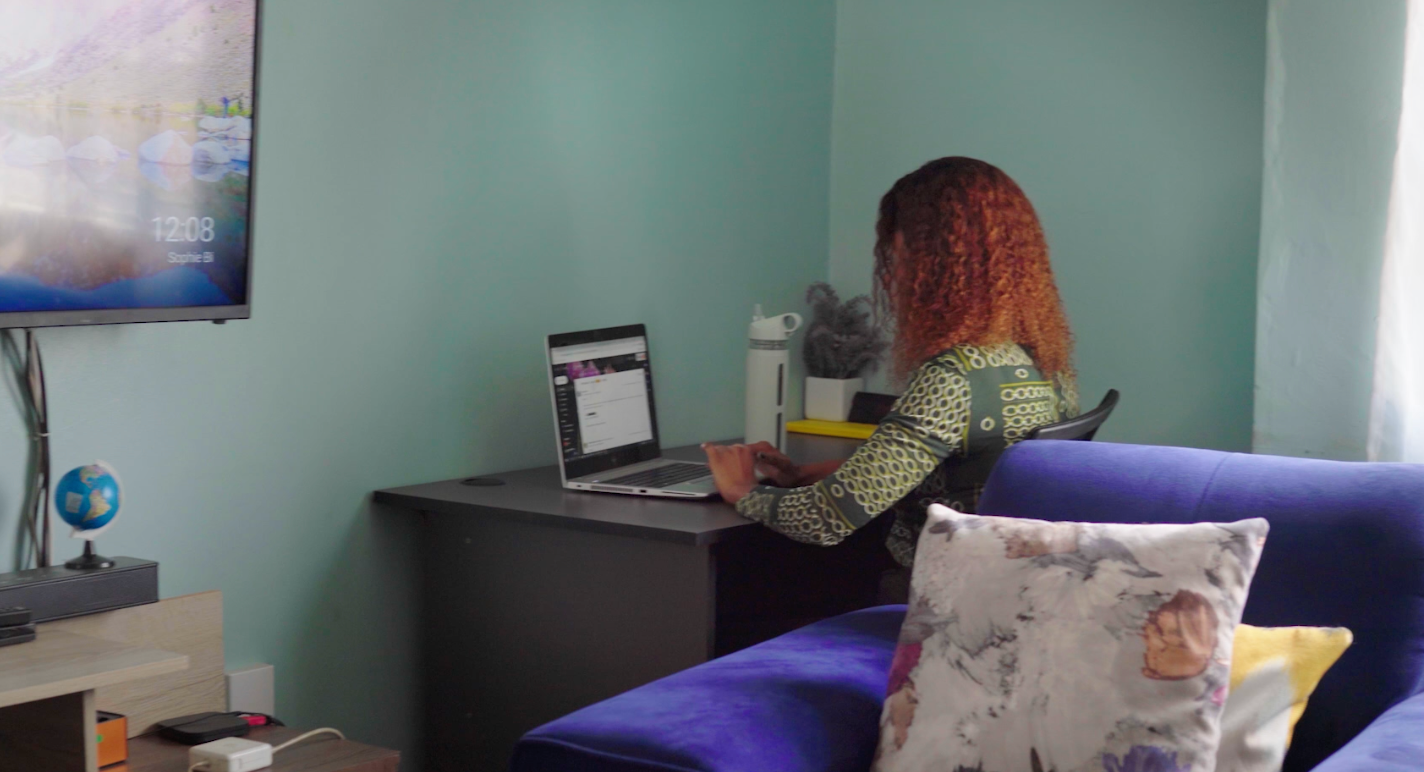 How are you finding Avolin?
I'm on my third month now at Avolin and it's been a great three months. Avolin is a company that sells software solutions. My job basically is to call up existing customers and tell them about the Prime program. It's basically a program for our customers to get access to the different solutions that we have and use them at no additional cost. So it's just trying to add more value to our customers, because if you're using multiple solutions then you're more likely stay for a long time, as opposed to just using one.
Every Sales Development Representative is aligned with a Senior Account Manager. So you get to work closely with them and you have goals as a team. If you face any blockers, the team is always ready to help.
Have you adjusted to working remotely?
At first I thought it would be weird because I was used to working in a physical office. I could see my colleagues and chat to them in person. So I really thought it would be different, but it's not because we have an application called Sococo for remote teams or distributed teams. It's like a virtual office. So you get to see who is in, who's not... and that really helps because I feel like I'm part of a team. I can see them, I can talk to them whenever. It doesn't feel as virtual as I thought it would.
I love working there. I have the best colleagues. It's so easy to work with them. And I especially love that I get to work my own hours. I can take a three day weekend almost every week if I work really hard from Tuesday to Friday or Monday to Thursday. I love how flexible it is to work here.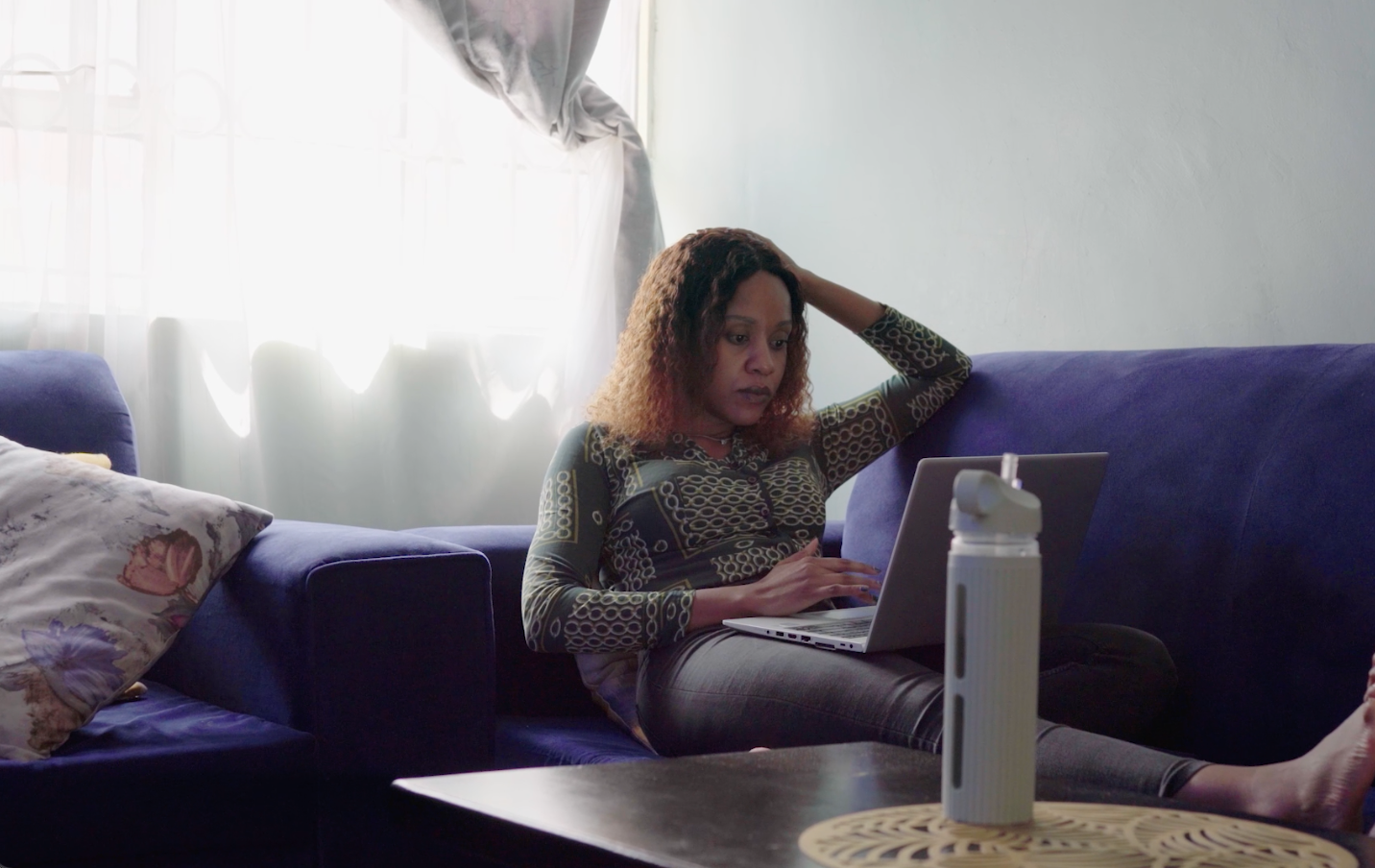 How has your new job changed your life?
Because I'm getting paid so well, I can afford to move to a better apartment in a better neighborhood. I can invest more, I can save more. I've been house hunting, so hopefully I get one before the end of the month.
My current apartment doesn't have a backup generator, which is very inconvenient, especially as a remote worker. I remember this a day I had a meeting, it was at 7:00 PM and the power just went off. I'm supposed to be meeting with my customer and my screen just went blank and my internet got disconnected because there's no power! So that's one of the downsides of living in Nairobi, especially in an apartment without a backup generator. That's one of the main reasons I am planning on moving.