Tell us about where you live
I currently live in my hometown, where I grew up. I thought I'd never live here again because I knew there were no good careers here. I come from a really poor family. It's not like we've starved, but we don't have money. Since I was a kid, I would tell my mum, I want to be something big. My father died when I was four so it was just me and her. She would tell me keep focused: "we know you're smart and you want to get great things in your life, but keep your feet on the ground. Don't dream too much." I don't blame her for trying to cut my wings because it was her experience. I told her I wanted to live in Europe and she told me it would be impossible. Her dream was that I would get a stable job for a public company so I could have a reliable income. I would tell her: "I don't need that! I'm going to be the best employee so I'll never get fired."
When I got hired on Crossover and told her how much I would be making, she started crying. She said she's so sorry for thinking I could not do it.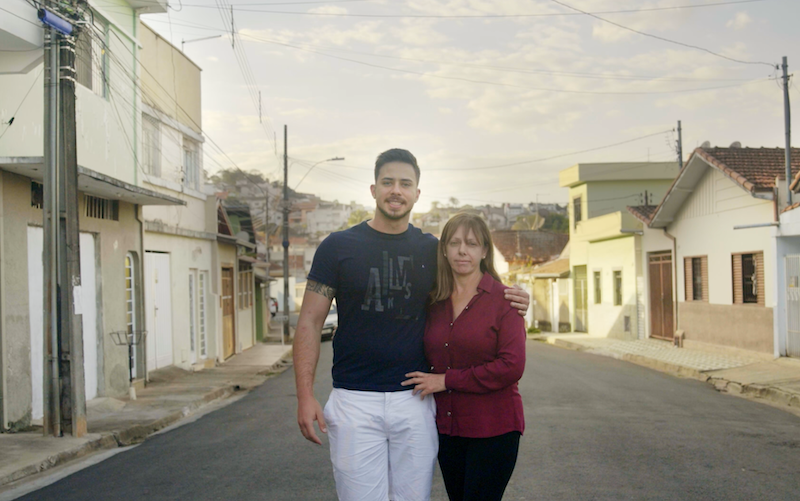 Did you make it to Europe?
I did! When I was 19, I started doing college studying automation engineering. I decided to sell everything so I could afford to move to Dublin for a year. My English even developed a bit of an Irish accent! While I was in Dublin, I did some courses online and that's when I realized I wanted to work with software. When I got back, I was interning for a company that ultimately hired me as a frontend software engineer. I worked on an international project. I became the team leader. Then I was headhunted again.
But working here in Brazil, you don't get that much money, so I started looking for jobs in Europe and the U.S. I came across Crossover and thought… oh my gosh that company looks really hard to get into! But I passed all the tests and passed the interview for Trilogy. He offered me the job on the spot and I couldn't believe it!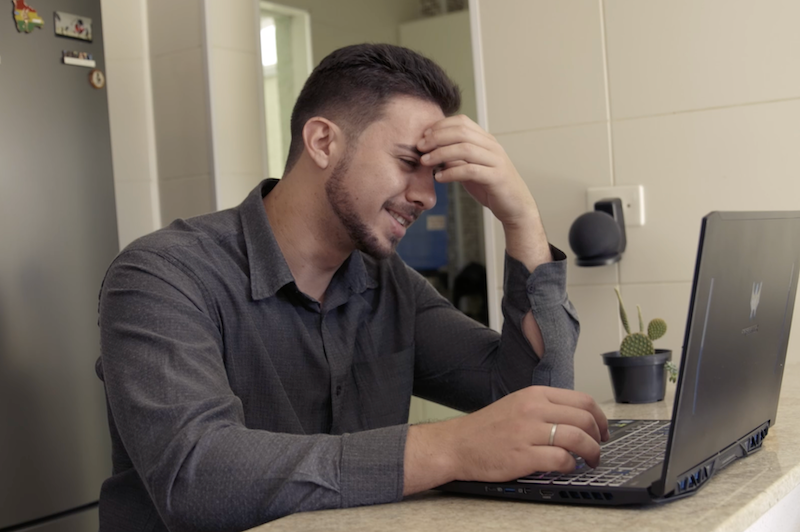 What do you do at Trilogy?
I'm a Frontend Software Architect. The team I work in is responsible for developing projects for different teams within our companies. So we develop for Trilogy but also for other companies inside our conglomerate.
Usually companies just care about what you're delivering but not the code behind it. If you're a good developer and you really love what you're doing, you want to take good care of it behind the curtain. If you look at the building and it looks beautiful but the structure isn't good, it could all fall down because it wasn't built well enough. Trilogy cares about that, whereas the other companies I worked for didn't pay attention to it.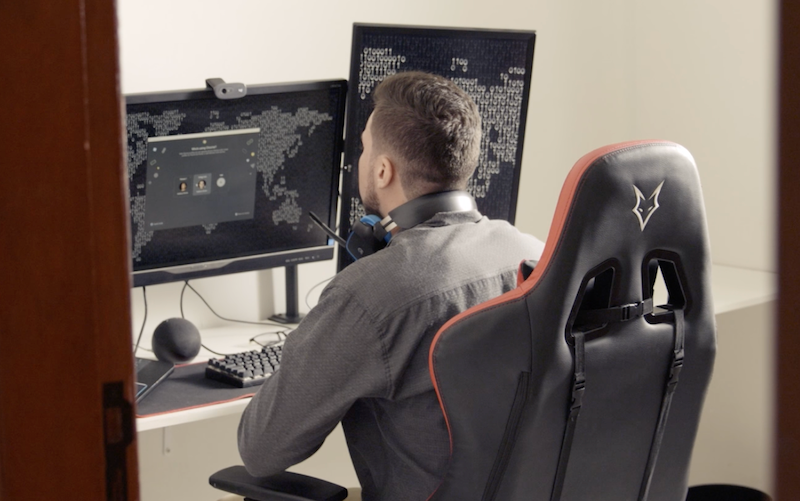 What's next for you?
I haven't been able to travel yet because of Covid. I'm stuck here. But I want to spend some time travelling around the world and working from different places. As I work remotely, I can travel and stay there for two months if I want to, getting to know the culture. I love travelling and learning different languages. I speak English, Portuguese and Spanish. I've been learning German and South Korean.
I love that I get to stay with my family and also travel all around the world because of Crossover.